Here with you to help patients get through their day
How does fatigue affect the daily lives of your patients with PsA?
The FACIT-F is a 13-item questionnaire that assesses self-reported fatigue and its impact on daily activities and function1*
In FUTURE 5, in biologic-naive patients
At 1 year, patients in the 300 mg arm and the 150 mg arm experienced a 40% and 61% mean change from baseline in FACIT-F (n=147), respectively2
In FUTURE 5, fatigue was measured by FACIT-F, a prespecified exploratory end point at 1 year. Results were analyzed using MMRM in a subgroup of biologic-naive patients. No clinical or statistical conclusions can be drawn.1,2
Items in the FACIT-F questionnaire are relevant to patients with PsA, and include1:
I feel tired

I need help doing my usual activities

I have to limit my social activities because I am tired

I feel weak all over
Hear what matters to patients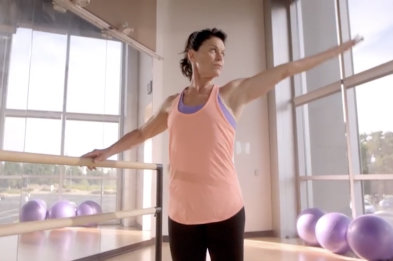 "It gets fatiguing sometimes. But I don't let it slow me down. I keep moving and pushing through."
Meet Joni

Joni, an actual patient with PsA on COSENTYX, was compensated for her time. Individual results may vary.
At 1 year in the mixed population, the FACIT-F scores were 14.1 and 16.9 for groups receiving COSENTYX 300 mg (n=206) and COSENTYX 150 mg (n=202), respectively.1,2
At baseline in the mixed population, the FACIT-F scores were 21.6, 23.6, and 21.7 for groups receiving COSENTYX 300 mg (n=220), COSENTYX 150 mg (n=218), and placebo (n=328), respectively. At Week 16, the FACIT-F scores were 15.4, 17.1, and 18.8 for groups receiving COSENTYX 300 mg (n=214), COSENTYX 150 mg (n=210), and placebo (n=303), respectively.1
*On a scale of 0 ("not at all") to 4 ("very much").1
Results in the hallmarks of disease that matter to patientsg,h
Robust safety profile overall across ALL indicationsm
Help patients get started quickly and successfully